For more than 18 years, Angus has been providing professional urban planning / town planning counsel and service to the private sector across New South Wales, Victoria, Queensland and the Australian Capital Territory. His core expertise lies in the fusion of strategic and statutory planning, with a particular emphasis on navigating the intricacies of development project facilitation that include Development Applications, State Significant Development (SSD), Planning Proposals and Review of Environmental Factors.
With a diverse portfolio spanning the residential, retail, and commercial sectors, Angus currently serves as the National Industrial Sector Specialist at Ethos Urban. His most recent achievements include spearheading transformative projects such as Charter Hall's Horsley Drive Business Park – Stage 2, Mapletree's Crestmead Logistics Estate, Abacus Group's Storage King Self Storage Facilities at Wollongong, Chatswood and Leppington and Aliro Group's Elevation at Citiswich.
Prior to Ethos Urban, Angus provided urban planning counsel to private clients, guiding them towards the optimal development of their residential, industrial, commercial and rural landholdings.
The industrial sector is often characterised as challenging, including high demand, limited supply and an increasing focus on resilience. Angus' proven track record and deep understanding of industrial development, make him a sought-after choice for clients seeking a comprehensive approach to tackling complex urban environment challenges and ensuring projects are delivered on time and within budget requirements.
Angus holds a Bachelor of Planning (UNSW), Diploma of Law (LEC, University of Sydney), and a Graduate Diploma in Law (College of Law). He is also a member of the Planning Institute of Australia.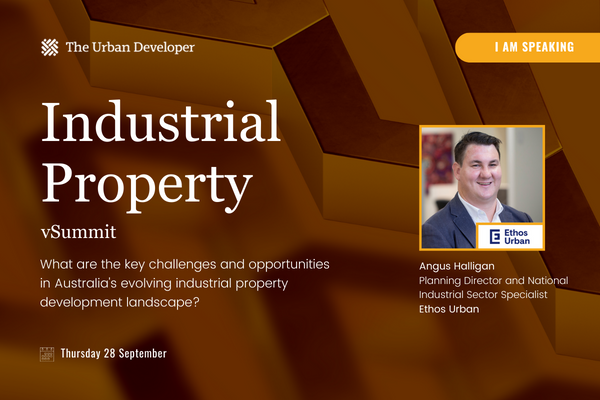 Angus Halligan's expertise