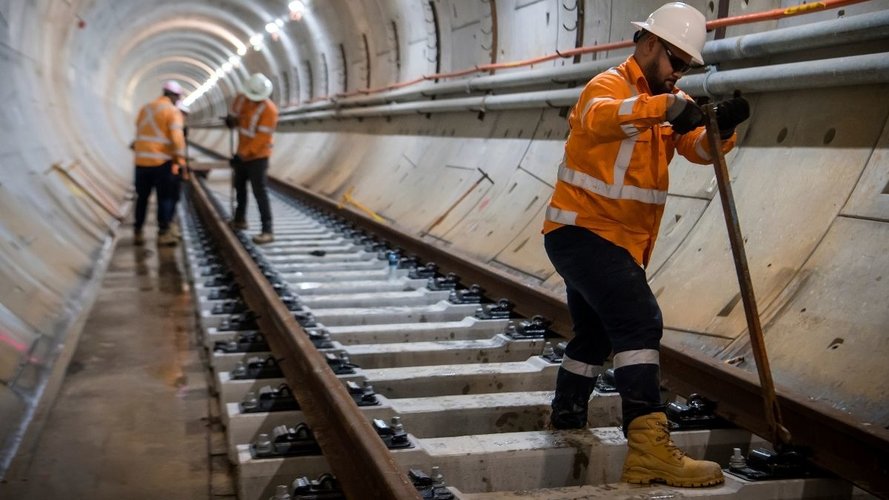 Government Investment and a focus on place Is key to helping Australia bounce back from COVID-19
Big impacts, experienced unevenly
Australia's cities have been impacted by COVID-19 (ABC, 2020). This impact is perhaps most keenly felt by changes in movement patterns and in population growth. While noting a correlation with lockdowns, data from Google has shown a general drop in movement across the board (Roy Morgan, 2021). It's believed that this effect has been felt unevenly. While many of our suburban centres have seen increased visitors due to more people working from home, it is our CBDs that have seen the most dramatic drop off in the number of people attending to work, shop or recreate. It's apparent that COVID-19 is showing up some important differences between cities, and within cities.
While cities such as Brisbane and Perth have to date been relatively less effected by COVID-19, Sydney and Melbourne are particularly feeling the brunt of lockdowns. Within Sydney, while reports are showing similar or even greater expenditure in more coastal areas, the city's west and south-west has been particularly hard hit (ABC, 2021).In terms of population growth, the collapse in immigration has had a profound impact on short term growth in Sydney and Melbourne, the two cities that accommodate the majority of migrants. The impact is expected to be temporary however, with indications that as soon as it is safe to do so, net overseas migrations movements will be restored by the federal Government. In the meantime, the COVID-19 pandemic has triggered movement patterns within and between cities and regional areas. These movement patterns look set to become permanent, at least in part.
At Ethos Urban, we know that cities are resilient and ever evolving. We also know that Australia's cities are no different. The question is not whether our cities will bounce back, but how they will bounce back. It's also important to consider if government can help with this.
Government stepping up to lead
To this effect, on Friday it was pleasing to see Infrastructure Australia release its 2021 Australian Infrastructure Plan. The crux of this plan is using government investment to deliver real and lasting change for Australia. Perhaps most encouragingly for people in the business of helping shape the future of cities such as Ethos Urban, the first recommendation is all about place – 'Deliver globally competitive quality of life in Fast-growing Cities by growing economies and populations, enabled by place-centric infrastructure investment and reform.'
We strongly supports this recommendation, and it is fantastic to see the Commonwealth government step up and lead in this space.
Some ideas from us, gained through experience
For many years now, Ethos Urban has been assisting Governments in their ambitious programs to reshape our cities through the delivery of major infrastructure projects with a place focus such as Sydney Metro. Not only has Sydney Metro created a truly world class, high frequency rail system, it has also unlocked opportunities to create transformative change through urban renewal in selected areas.
This renewal is occurring in the very areas where COVID-19 has seen increased visitors – in our suburbs. If done well through proper, forward-thinking planning, this can be harnessed to facilitate an even greater bounce back as we emerge into COVID normal.
While we encourage you to read the full 2021 Australian Infrastructure Plan, we have learnt that there are a number of fundamental ideas and strategies that are important to make this happen. Ideas include:
Plan with people at the forefront of mind.
Deliver a community dividend.
Focus on place.
Plan with people at the forefront of mind
Planning for renewal must be undertaken with people at the forefront of mind. While rail customers are important, this also extends to the local community. What does the community need, and how can rail assist in delivering this? But critically, this is also not just about the existing community. It is also about the future community that will evolve with the rail infrastructure. Often, this community can be more diverse than what exists currently.
Deliver a community dividend
Delivering on a people focus often involves thinking about community dividend. This is the benefit, either physical such as through new public open space, or non-physical such as improved connectivity, that renewal can bring to the community.
Focus on place
As has been noted, the 2021 Australian Infrastructure Plan puts place-centric infrastructure investment and reform front and centre. Place is what sets one community apart from the other, making it distinct and valuable. Place must be authentic and derive from its natural and built elements. But place does not need to be about keeping an area as it is. Rather, a well-considered plan for renewal can weave existing attributes into a vision to help guide all subsequent planning, design and development activities.
There are many strategies underpinning these ideas. Some of the key strategies to promote place include:
Lead with the public domain
Embed design excellence
Pursue sustainability
Engage and iterate
Be bold when it matters.
Lead with the public domain
Outside our homes, the public domain is where we spend much of our time. While public domain is often thought of as outdoor spaces such as parks, it also extends to other, publicly accessible indoor spaces such as community facilities, libraries and event spaces. It can also extend to other uses as well, including cafes and restaurants. These all make a vital contribution to the life of our cities. The key is to encourage vibrancy through a range of uses, with those that bring people and activity being at the forefront.
Embed design excellence
Design excellence should ideally be embedded in any plan for renewal. It has been proven time and again that a well-designed built environment can have a real and positive effect on our mood and how we feel. Our public spaces and buildings should be places we want to spend time in. This can include opportunities to sit in the sun away from wind, and rooms with access to daylight, breezes and outlook.
Pursue sustainability
As renewal often involves more than one site, there are greater opportunities to pursue leading sustainability initiatives. This can involve consideration of precinct wide sustainability opportunities such as water-recycling or building specific opportunities such as energy saving measures and green roofs. Sustainability should also be considered in terms of its social and economic lenses, too. For example, renewal can deliver a greater choice of homes in accessible locations, helping to drive down housing costs.
Engage and iterate
Linking back to planning with people in mind, any planning and design process for renewal should involve engagement with people, allowing for meaningful opportunities for them to help shape the future of their community. Extensive time should be built into the process to enable feedback to be properly considered, which may result in several iterations of a plan before it is finally endorsed.
Be bold when it matters
Don't be afraid to be bold when it matters. Rail infrastructure is built to last. This means it is often useful to think over a long-time horizon. While there may be some short-term opposition to change, what is planned for now is likely to be around for another 50 or so years. Ask – is this the best outcome for 2071?
Tying this all together
Ethos Urban would again like to congratulate Infrastructure Australia on the release of its 2021 Australian Infrastructure Plan.
We are particularly excited to see how government investment in infrastructure, in particular rail infrastructure, can be used to unlock opportunities. Importantly, the plan's singling out of place is a great step forward for our cities.
Through the consideration of lessons learnt through the Sydney Metro experience to date on the fundamental ideas and supporting strategies underpinning this investment, we are confident government can play a leading role in giving our cities a helping hand to bounce back even better from COVID-19.
For more information on the plan, please contact Ethos Urban Strategic Planning Director, Chris Bain.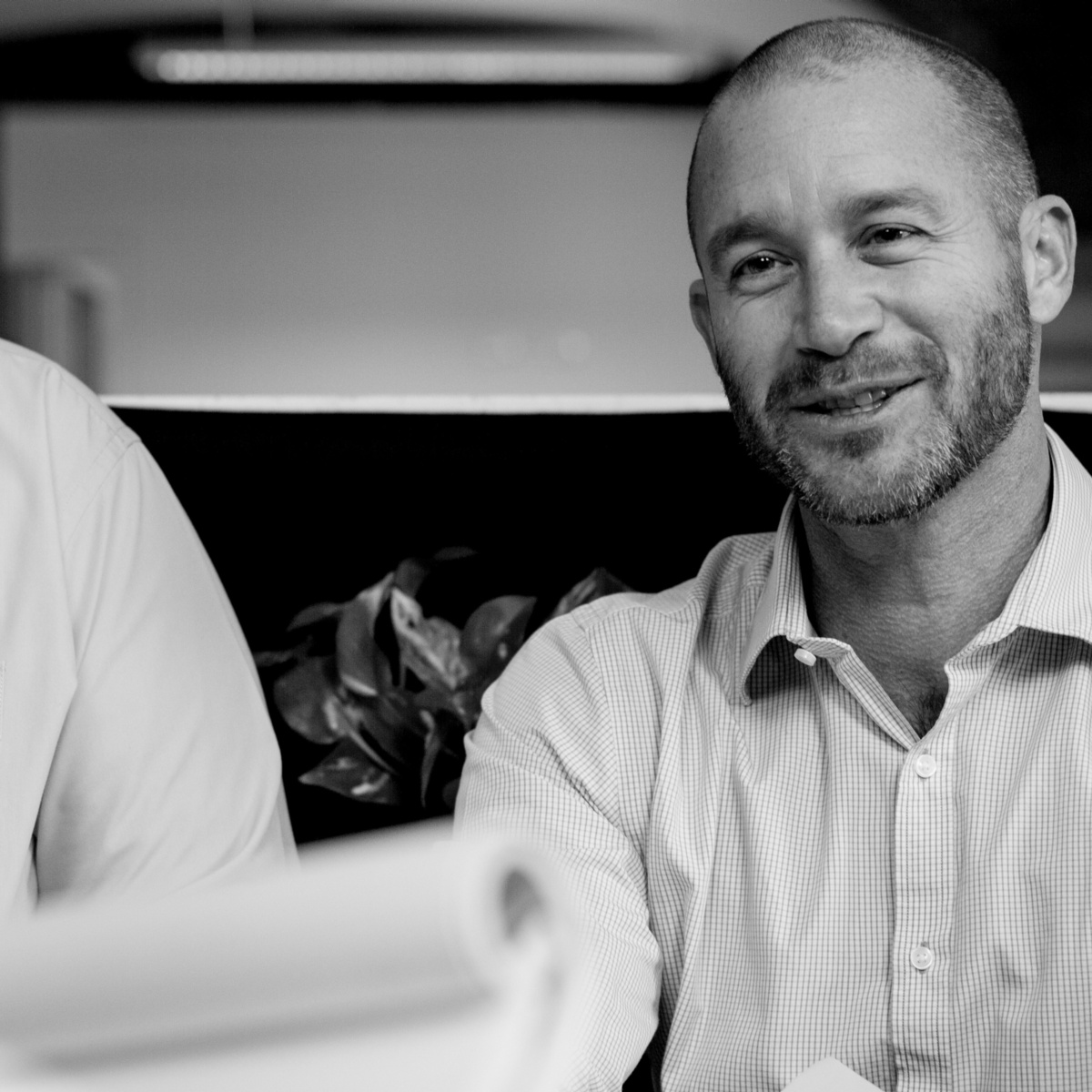 Chris Bain
Director | Sydney