Ethos Urban assisted Western Sydney Parklands in gaining approval for the Bringelly Road Business Hub in Leppington, from the Department of Planning and Environment.
The approval permits future use of the site for large format retail (up to 50,000sqm), light industry, warehousing and logistics and service centre uses, with the total GFA being 72,000sqm. The approval also covers concept levels, building footprints and envelopes. A concurrent Stage 1 approval will permit subdivision, bulk earthworks and infrastructure works.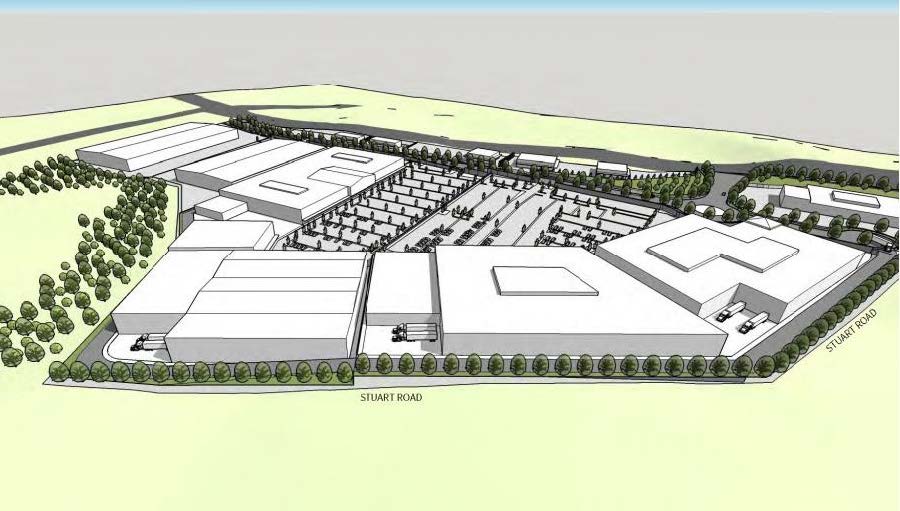 Ethos Urban was first engaged in 2013 to provide planning services for the site. Subsequently, Ethos Urban was engaged to develop a visual impact assessment, provide 3D visualisations, develop urban design guidelines and provide community consultation and engagement services.
Collaboration with the Trust and the Department ensured key issues were overcome in respect to gaining approval for the Hub. Issues included traffic solutions, the timing of the Bringelly Road upgrade, land use mix, the potential impact on Leppington Town Centre, and visual impact.
The Bringelly Road Hub is one of five sites to be developed by the Western Sydney Parklands Trust, which will help provide the sustainable funding base for the remaining 98% of the Parklands.
Client
Western Sydney Parklands